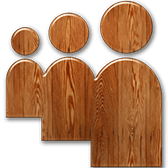 About
With a rich experience of more than 45 years, and a very high credibility, we are one of the most trusted partners in the timber industry with our strong business ethics. Serving the industry since 1971,PINE ...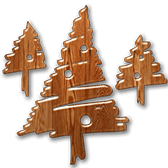 Pine Wood
We are one of the leading and most trusted importers, processors, stockist, & wholesalers of Pine Wood Logs, Planks; Radiate Pine; and related products. Available in various ready to buy or custom sizes ...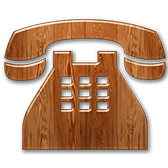 Other
You are at the right company for all your requirements related to Pine Wood, Meranti, Plywood and allied products like, Particle Board, Block board, Film Faced Ply, Laminates, and other important timber ...
Welcome to
PINE EXPORTERS
---

---
Welcome to Pine Exporters, pine wood importers and pine wood exporters of worldwide fame. At Pine Exporters we are experts in New Zealand Radiata Pine, Maranti, Plywood, Blockboards, Particle Boards, Film-faced ply, laminates, wooden flooring, flush doors and door frames made to global standards. We are well known in the industry for last 50 years as pine wood suppliers, importers, exporters, processors, and manufacturers. We offer Pine in various forms like Logs, Sawn Planks, Chiran (Sidings) and Burada (Sawn Dust), that have various important applications.

In nearly half century of operations Pine Exporters has established units in various parts of India like Ahmedabad, Gandhidham, Surat in Gujarat, Guwahati in Assam, Delhi, and Bhiwadi in Rajasthan. We have a PAN India network of Offices, Godowns, Sawing Mills, Plywood Manufacturing factories, etc. From pine wood traders and pine wood dealers, we are one the prime importers of pine wood in India.
---
Pine Wood for Furniture
If you are looking to purchase good quality pine wood for furniture manufacture, come to us first. In addition to sourcing pine wood logs from the Himalayan region, we also import Radiata pine wood from New Zealand and give you plenty of choices in logs and sawn planks. We offer fresh pine wood and also seasoned and aged pinewood with perfect grain, free of knots and cracks to make beautiful furniture that lasts.
Pine Wood for Structurals, Industrial Use
The topmost pine wood traders located in Delhi, we offer pine wood for shuttering and pine for packaging. The advantage is that we source in bulk and grade pine woods according to end use, with the finest going for use in furniture and remaining for structural and industrial use. You get price benefit, bulk supplies and good quality pine wood for use in architecture, construction, packaging and box manufacture.
Trust, reliability, quality, price
In nearly half century of operation as pine wood suppliers, we have built up trust and confidence in our markets. We have earned a reputation for quality and reliability. Our bulk sourcing from local and international sources gives us price advantage that we pass on to you. Bulk buyers can order out specific sizes and types, assured that we will be consistent and deliver on promises.
Join our family of pine wood lovers and pine wood users. Pine is the apple of our eye and our pine wood tops in quality, performance and price.